The Plain of Jars in Laos.
(Dancing in the Ruins is SWRT's look at the Big XII Conference. Or at least what's left of it.)
Back in the Saddle Again.
Texas head football coach Mack brown says his passion for coaching the longhorns has returned. (
ESPN
)
Law and Order: Des Moines.
Iowa State suspends defensive back Matthew Thomas after his arrest on charges relating the alledged theft of an iPod. (
The Des Moines Register
)
There's a possibility but no chance.
Barry Tramel believes that Oklahoma head coach Bob Stoops would balk at another home-at-home series with FSU as long as his brother, Mark Stoops is the Seminoles' defensive coordinator. (
The Oklahoman
)
In other Stoops family-related news...
Oklahoma defensive coordinator Mike Stoops talks about the 2012 version of Sooners' defense. (
ESPN
)
Back in the High Life?
Texas Tech could be on the rebound in 2012. (
ESPN
)
Waiting for the Great Leap Forward.
Andrea Adelson and David Ubben debate how TCU will do as it moves to the Big 12 in 2012. (

ESPN

)
Oklahoma State's Gallagher-Iba Arena is cursed.
Well it would be, if this was the Gallagher it was named after: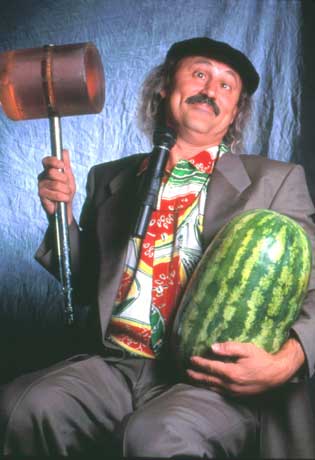 (
Wide Right & Natty Lite
)