Covering Dixie Like Mildew -
The SEC. What your conference wants to be like when it grows up.
A.J.'s pro day.
Former A.J. McCarron discusses how he feels about his chances in the 2014 NFL Draft while participating in Alabama's pro day. (
ESPN
)
With Six You Get Eggroll.
Florida wide receiver Andre Debose has been granted a sixth year of eligibility by the NCAA. He missed all of the 2013 season due to an ACL injury. (
The Gainesville Sun
)
Why? Why? WHY? WHY? WHYWHYWHYWHYWHYWHYWHYWHYWHYWHY?
Georgia gives offensive coordinator Mike Bobo a one-year contract extension through 2017.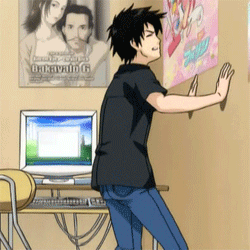 (
The Athens Banner-Herald
)
Insanity
NERD ALERT!
A Texas A&M blogger from
Good Bull Hunting
plays
Dungeons and Dragons
for the first time. Sadly, no burnt orange minotaurs or crimson water elephants are anywhere to be found.