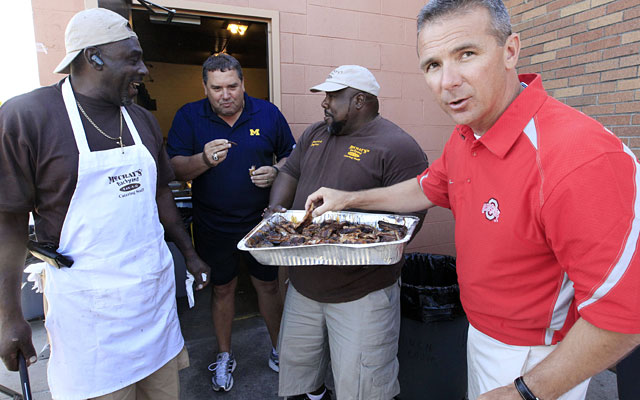 Ohio State head football coach Urban Meyer, Michigan HC Brady Hoke,
and a large pan of ribs
. Need I say more? Meyer and Hoke were both mature enough to put away their more juvenile behaviors (i.e. Hoke calling Ohio St. "Ohio," and Meyer calling Michigan "That school up North") long enough to attend the Sound Mind, Sound Body Academy in Michigan. Mind you, both coaches are thinking up ways of carving their rival's team up come November. But for now, it time to chow down.
(via
CBS Sports
. HT:
MGoBlog
)